Wanghai Temple Beach
0 Comment(s)Print E-mail China.org.cn, July 7, 2011
Located in the Longgang District of Huludao City, Wanghai Temple Beach is noted for its natural beauty, bathing beach, grotesque rock formations and historic relics. [hld.gov.cn]
Located in the Longgang District of Huludao City, Wanghai Temple Beach is noted for its natural beauty, bathing beach, grotesque rock formations and historic relics. In winter, the rocks along the seashore are blanketed with a thick layer of ice, providing a spectacular view. On the slope at the western side of the bathing beach lies the solemn Wanghai Temple (Temple Contemplating the Sea), which was originally built at the end of the Ming Dynasty (1368-1644).
Travel Tips:
Admission fees: Free
How to get there: Take Bus No.3 at the Huludao Railway Station, and get off at the terminal-Wanghaisi.
Send your stories
Get more from China.org.cn

Mobile

RSS

Newsletter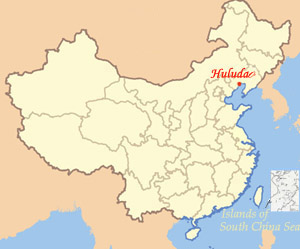 Agenda
Organization
◆ Directed by:
• China National Textile & Apparel Council
◆ Hosted by:     
• China National Garment Association
• CPC Huludao Municipal Committee
• Huludao Municipal Government
• Liaoning Economic & Information Commission
◆ Sponsored by:
• Liaoning Garment Association
• Liaoning Fashion Designers Association
• Xingcheng Municipal Government
• Xingcheng Swimsuit Industry Association
◆ Supported by:
• China Knitting Industrial Association
Copyright © China.org.cn. All Rights Reserved E-mail: editor@china.org.cn Tel: 86-10-88828000 京ICP证 040089号