Zhimao Wan
0 Comment(s)Print E-mail China.org.cn, July 7, 2011
Zhimao Wan, a small dock located in Wanjia Town, Suizhong County of Huludao, is noted for its well-preserved natural environment and beautiful seascape. [hld.gov.c]
Literally meaning "a bay for docking", Zhimao Wan is a small dock located in Wanjia Town, Suizhong County of Huludao. The resort is noted for its well-preserved natural environment and beautiful seascape. However, it is not overrun with travelers like Beidaihe Summer Resort, though the two share the same sea. Watching the stunning sunrise and sunset there will be a lifetime memory for tourists. It's also full of fun to catch fish and crabs on the shore. The highly-recommended spot is the Jieshi Beach, where you can fully enjoy the sunshine, breeze, gentle waves and peace of mind.
Travel Tips:
Admission fees: Free
How to get there: Take a train from Huludao to Shanhaiguan, and a travel bus to Zhimao Wan is available at Shanhaiguan.
Send your stories
Get more from China.org.cn

Mobile

RSS

Newsletter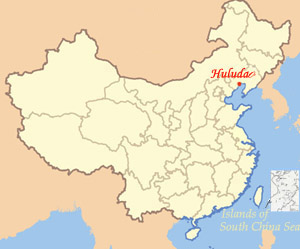 Agenda
Organization
◆ Directed by:
• China National Textile & Apparel Council
◆ Hosted by:     
• China National Garment Association
• CPC Huludao Municipal Committee
• Huludao Municipal Government
• Liaoning Economic & Information Commission
◆ Sponsored by:
• Liaoning Garment Association
• Liaoning Fashion Designers Association
• Xingcheng Municipal Government
• Xingcheng Swimsuit Industry Association
◆ Supported by:
• China Knitting Industrial Association
Copyright © China.org.cn. All Rights Reserved E-mail: editor@china.org.cn Tel: 86-10-88828000 京ICP证 040089号