Children's swimsuit show staged in community
0 Comment(s)Print E-mail China.org.cn, August 12, 2011
Young models staged a special children's swimsuit fashion show held in a community in northeastern China's coastal city of Huludao on August 9.  [Photo: China.org.cn] 
A special children's swimsuit fashion show opened in a community in northeastern China's coastal city of Huludao on August 9.
The show preludes the First China (Xingcheng, Huludao) International Swimsuit Festival which is set to kick off in the city from August 16 to 17, which sees much participation from the local citizens.
The festival, themed "The Beauty Leads the Fashion, The Dream Lightens the Life," aims to promote the swimwear industry's upgrades, enhance Huludao's recognition as swimsuit production bases at home and abroad, and fuel the integrated development of the tourism and culture industries.
Send your stories
Get more from China.org.cn

Mobile

RSS

Newsletter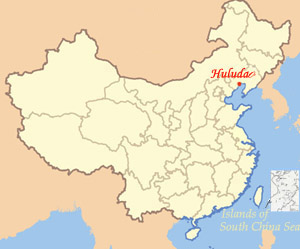 Agenda
Organization
◆ Directed by:
• China National Textile & Apparel Council
◆ Hosted by:     
• China National Garment Association
• CPC Huludao Municipal Committee
• Huludao Municipal Government
• Liaoning Economic & Information Commission
◆ Sponsored by:
• Liaoning Garment Association
• Liaoning Fashion Designers Association
• Xingcheng Municipal Government
• Xingcheng Swimsuit Industry Association
◆ Supported by:
• China Knitting Industrial Association
Copyright © China.org.cn. All Rights Reserved E-mail: editor@china.org.cn Tel: 86-10-88828000 京ICP证 040089号